ARIELDX - RADIOLISTENING AND DXING
MY PERSONAL DXING SECTION.
---
This section of my website is dedicate to share with you my personal experiences, memories, awards and activities related to radio monitoring and DXing hobby. You can found pics of my QSL cards, diplomas, lists of verified countries and transmitters, recordings, comments on my favorites radioshows and personalities, details on my radio equipment, etc. I hope that you enjoy it and I will be happy to receive your commentaries in my e-mail: .
---
My first QSL cards!
BBC London - Latinamerican Service
Report: August 1st, 1991 - 00:30hs. UTC in 31 meters band.
Receiver: Radio-Cassette-Recorder JVC model RC-S1R.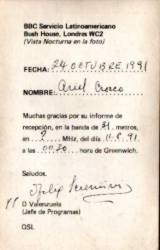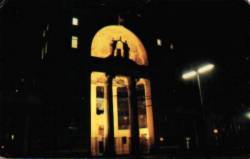 This is my firt QSL card,
from the most famous SW station
in the World: The BBC of London.
Radio Nederland - «La estación de la Alegría»
Report: August 11, 1991; 22:30hs. UTC.
Receiver: Radio-Cassette-Recorder JVC model RC-S1R.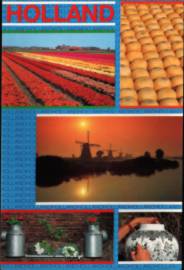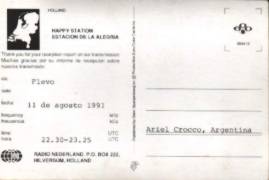 My second QSL was from Radio Netherlands.
It was a report of "La Estación de la Alegria" show,
spanish version of "Happy Station" with Tom Meyer,
one of the most legendary radioshows in shortwave
broadcast history.
Kol Israel
Report: January 19, 1992; 22:00hs. UTC in 17525 KHz.
Receiver: Sangean ATS model 808.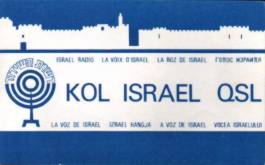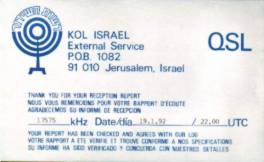 My third QSL card was from Kol Israel. The first one obtained from a reception report made with my beloved SANGEAN ATS 808 radio ;-)
---
Last update: May 29, 2007